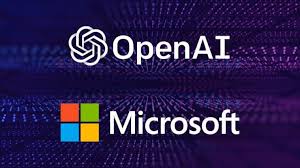 Microsoft announced a new multibillion-dollar investment with OpenAI which is maker of ChatGPT.
This is the third deal between the Microsoft and OpenAI. Microsoft earlier invested in OpenAI in 2019 and 2021. Microsoft said the renewed deal will accelerate the pace of breakthroughs in AI and will help both firms to commercialize advanced technologies in the coming times.
Microsoft CEO Satya Nadella said, "We formed our partnership with OpenAI around a shared ambition to responsibly advance cutting-edge AI research and democratize AI as a new technology platform."
Microsoft's investment in the OpenAI will help the two firms to engage in supercomputing at enhanced scale and for creating new AI-powered experiences.
OpenAI is one of the top three AI labs globally, and it has developed game-playing AI software capable of defeating humans at some video games. OpenAI is frequently in News for its AI text creator GPT-3 and its quirky AI image creator Dall-E.