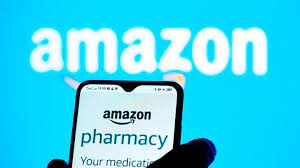 Amazon announced a generic prescription perk for its U.S. Prime members to boost its subscriptions and attract new users to its pharmacy service.
The RxPass will allow Amazon Prime members to order as many drugs as they require from a list of around 50 generic medications to cure over 80 chronic conditions like high blood pressure, diabetes, and anxiety. The service will cost $5 a month per user, and delivery will be free.
Amazon has already entered deeper into health care in last few years. It has launched online pharmacy in 2020, a telehealth service known as Amazon Care, and also announced its intention to acquire primary care service provider One Medical.
Amazon offers savings benefit through Prime prescription. It provides discount up to 40% on brand-name prescriptions and 80% discount on generic medications.
The chief medical officer of Amazon, Vin Gupta said, "The Company is aiming to deliver a pharmacy experience that is fundamentally different from how pharmacies have existed over the last several decades. This is still day one for us where we're at our beginning stages here, but we recognize that change is needed. That's what patients across the country are telling us, and that's what Amazon is responding to."