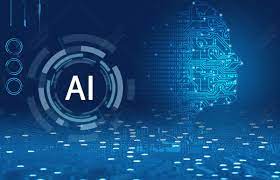 Google's effort to quickly add new artificial intelligence models into its core products is making its mark in the advertising space.
Google has given the green signal to plans for using generative AI technology, fueled by large language models (LLMs) for automating advertising and ad-supported consumer services.
The company has recently unveiled PaLM 2. Certain groups within Google are now planning to leverage PaLM 2-powered models to let advertisers generate their own media assets as well as to suggest videos for YouTube producers to make.
Google has also been testing PaLM 2 for YouTube youth content for things such as titles and descriptions. For video creators, Google has been using the technology to attempt with the idea of providing five relevant video ideas.
Beyond search, spreadsheets, and email, Google wants to leverage generative AI offerings to increase spending to maximize revenue and improve profit margins.
Automated support chatbots may provide specific answers via simple, clear sentences and may also allow follow-up questions before suggesting an advertising plan that will best suit an inquiring customer.
Google's plan to push its recent AI models into advertising is coming after Meta recently unveiled the AI Sandbox, a "testing playground" for advertisers for them to try new generative AI-powered advertising tools. Meta also announced updates to Meta Advantage, its portfolio related to automated tools and products that advertisers can leverage to enhance their campaigns.
On May 23, Google will introduce new technologies for advertisers at its yearly event, Google Marketing Live. AI will be the central theme of Google Marketing Live.
The website for the event says, "You'll discover how our AI-powered ads solutions can help multiply your marketing expertise and drive powerful business results in today's changing economy."